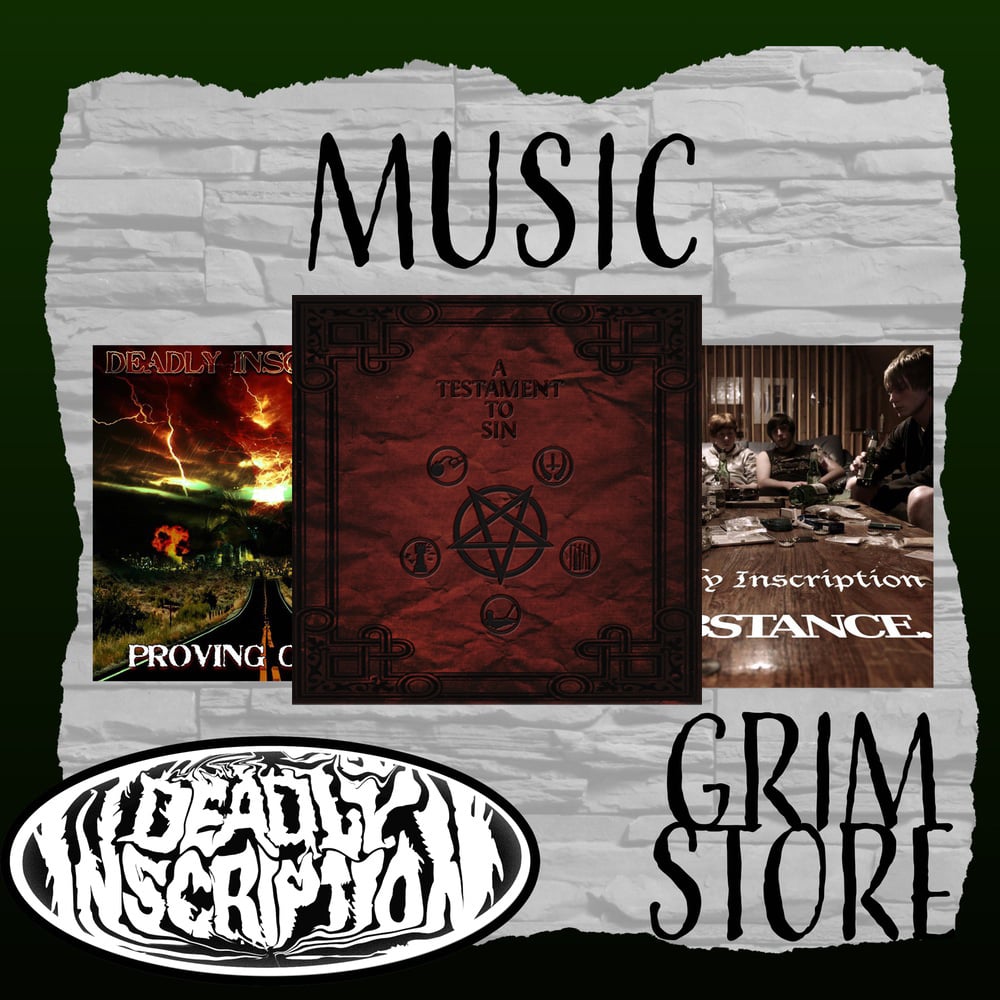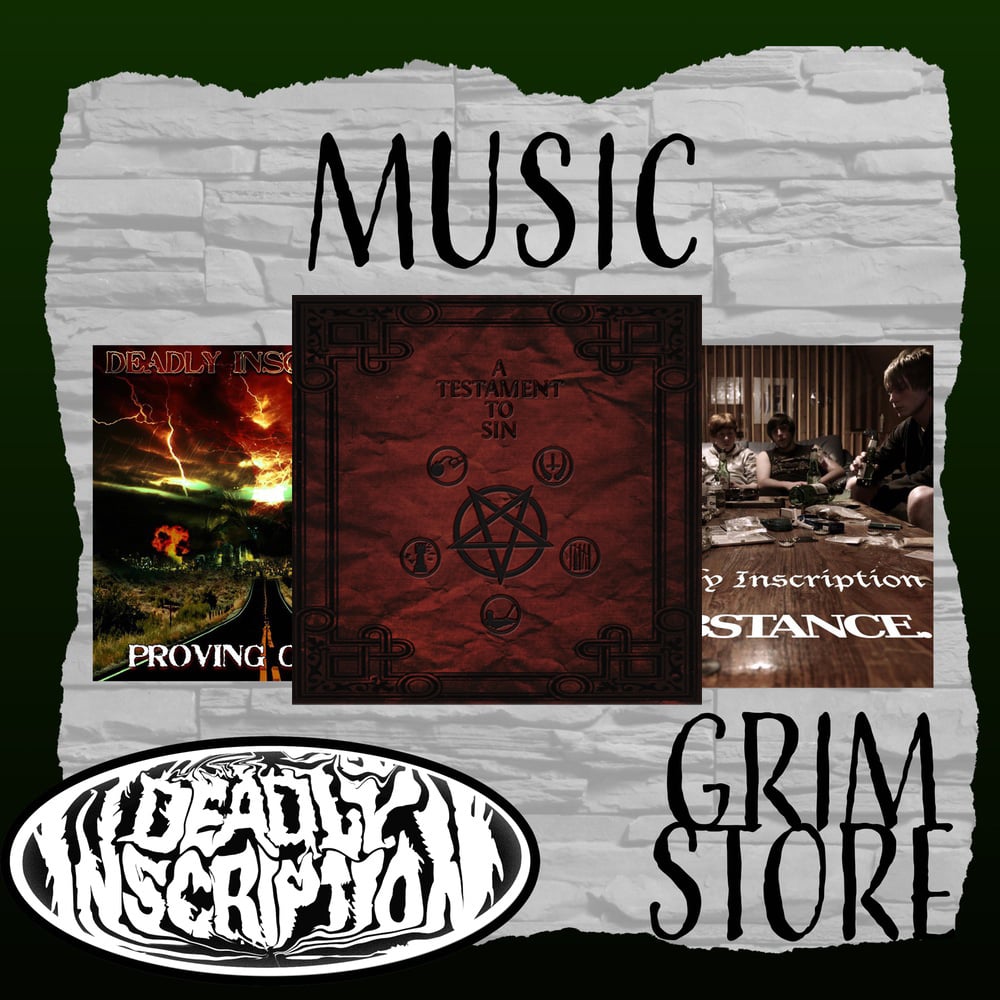 Music
£2.00 / On Sale
Here be where you'll find the most important of our offerings: the music! Whether you prefer a physical jewel case to place upon your DI shrine, or are just happy to download your favourite track to your newest grim playlist - you'll satisfy your metalcore cravings here! For the contemporary audiophile, search Deadly Inscription on Spotify also!
Substance - released 2011, this was DI's first self-produced professionally-recorded EP, recorded and mixed by Ajeet Gill of Hellfire Studios, Birmingham. Cast in a time when the boys were finding their sound, you can hear the thrashy tendencies of the past blending with a progressive brand of metalcore, in a chaotic 4-track EP best described by the influence-bearing title: Substance.
Proving Ground - released 2013 and the band's most up-to-date EP, look no further for a 5-track dose of ferocity, a hint of addictive melody and spread all over with technical accuracy. The musical game changer, the boys found their sound with this collection of songs ranging from BDM-inspired blasting to LOG-stimulated breakdowns. Joy through brutality.
Lies of the Coloured Tie - a standalone single recorded between EPs, we had to get this one off our chest; it was the 19th September and we were pissed off more than usual. Naturally, that hate was channelled into the writing process, and the result was a politically-charged message of frustration at an establishment in long need of revolution. A live favourite and our most viewed music video:
https://www.youtube.com/watch?v=pylDi0CzSts
A Testament to Sin - released 26th February 2016, this is our most recent and brutal collection of 4-minute-ish moshing supplements going - inspired by the concept of an anti-Bible; where one preaches righteousness, the other sermonises sin. Thus, 'A Testament to Sin'. Five dark tales of ill-ethics as told through the medium of VERY heavy metal. Power-lust, consuming obsessions, rituals in death.. And more - it's all here! Dare ye listen?