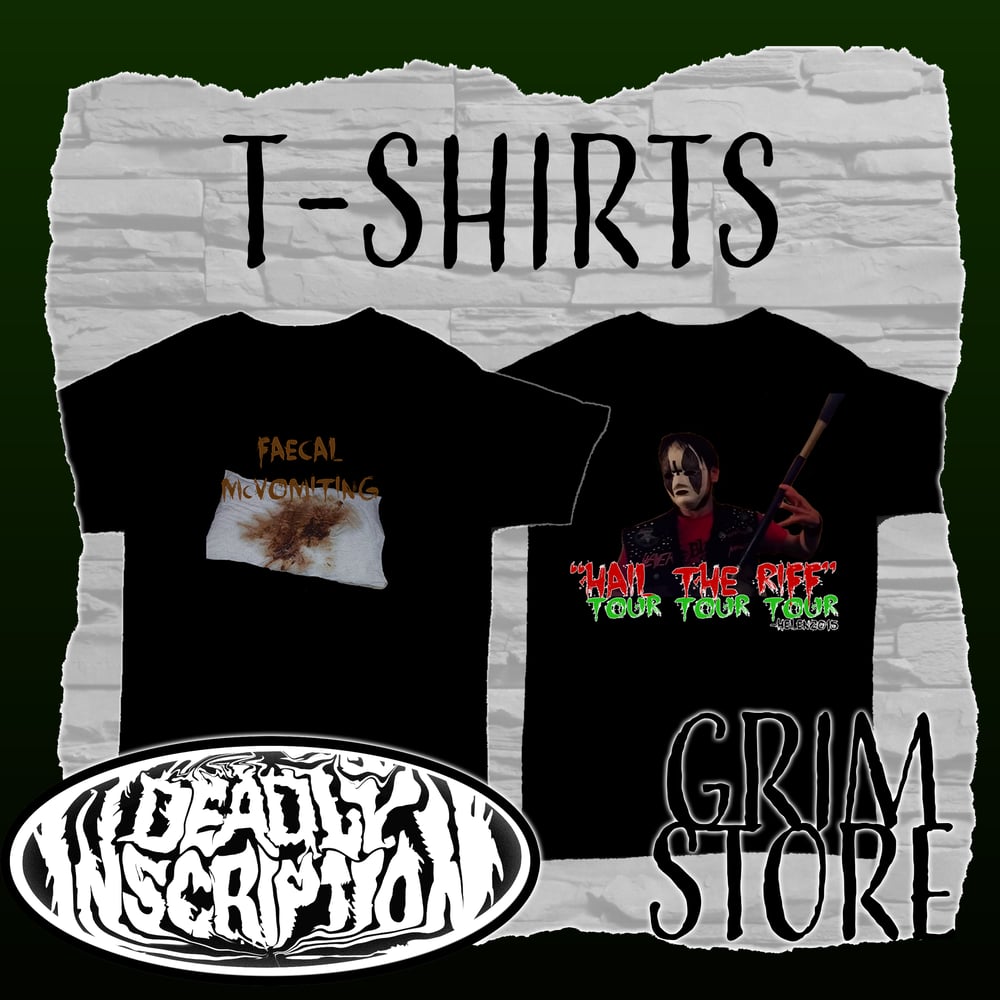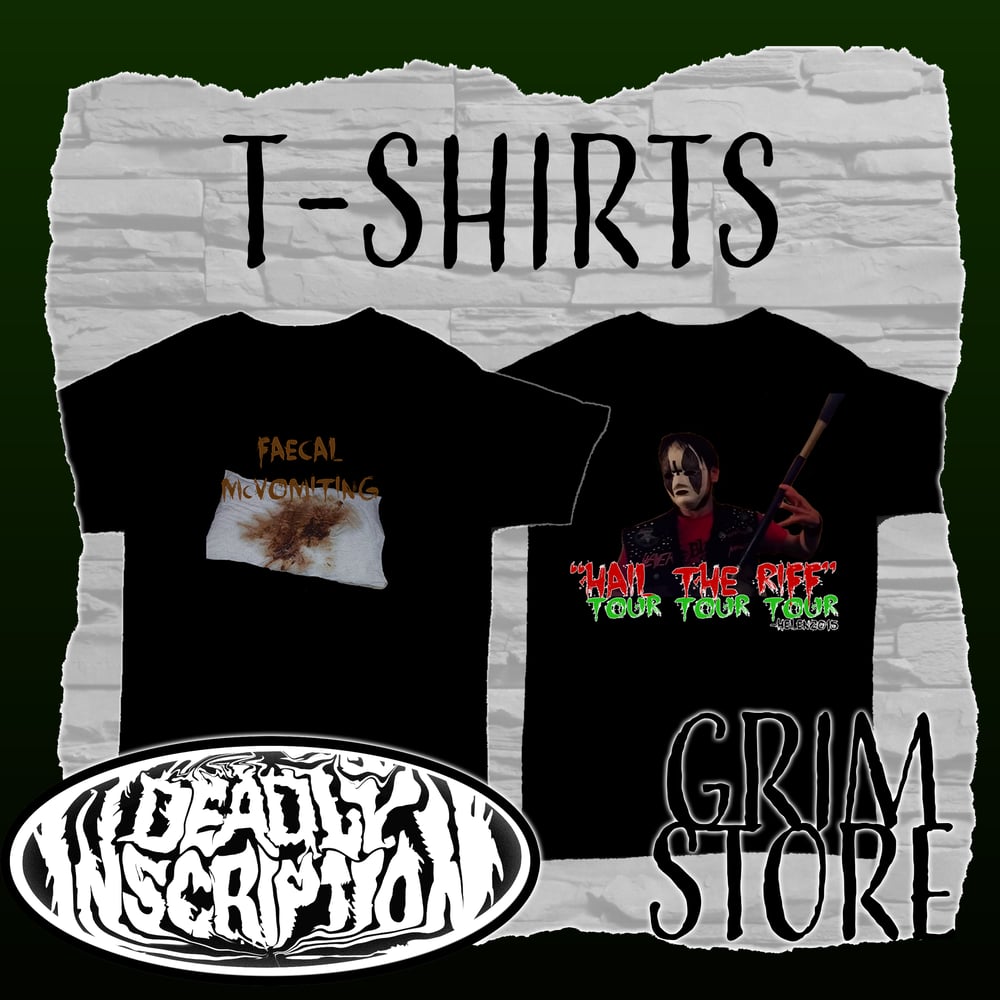 T-Shirts
£10.00 / Sold Out
How can you truly be a metal fan unless you have a black t-shirt with your band of choice's logo splashed across the front? Well, unfortunately you'll have to wait because we don't have that. What we do have is a collection of tantalising and titillating threads with designs that could only have been the product of 5 or 6 stoned Scotsmen with a very fucked-up sense of humour. Please use responsibly.
McVomiting - the year is early 2015 and Deadly Inscription are embarking on their first UK-wide tour. We are in Dumfries following the second successful gig night. We go out, we get drunk. Ryan gets a bit.. too drunk. Ryan spews. No, Ryan REALLY spews. Similarities are made between said spew and faeces. A t-shirt was created and a legend is born.
Available in small and medium.
Hail the Riff - Nuff said. A masked Ross Donnelly hails satanic riffage with herrlich Helen in hand.
Available in small.